There's still a week left in April: spend it reading one of these new collections recommended by Andrew Scott.
INDIE PICKS:
– Strange Weather (Press 53), by Becky Hagenston. Winner of the Spokane Prize for Short Fiction.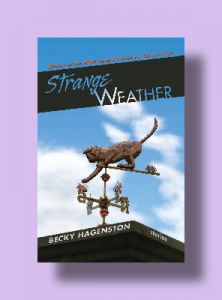 Praise from Antonya Nelson:
The sensibility overseeing these fine stories is curious, clever, quick, hilarious, and heartbreaking. The world contained between the covers of Strange Weather is both realistic and magical, silly and sublime, 'romance and raunch. Just like real life.' When a character working a desk job in a toxic chemical plant announces wistfully that 'nothing's blown up,' the reader completely understands her itch for disaster, for the explosion that threatens. Hagenston truly relishes the human urge for trouble that resides just next to the equally human instinct for comfort. Her liars are among the most truthful characters I've encountered in a long while.
– Attention Please Now (Autumn House Press), by Matthew Pitt. Debut.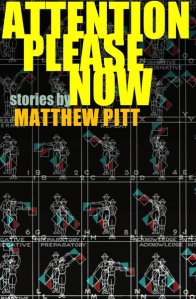 Praise from Chuck Wachtel:
The central characters of these remarkable stories are oddly ordinary and inordinately odd: that is to say, they are each uniquely qualified to speak for life outside of fiction. Pitt allows them to build the worlds they inhabit from their very particular understandings of what life is, thus endowing their narratives with unpredictable outcomes, and startlingly unexpected revelations along the way. Attention Please Now is a collection possessed of a genuine fictional beauty.
BIG HOUSE PICK: If I Loved You, I Would Tell You This (Random House), by Robin Black. Debut.
Praise from Jim Shepard:
Robin Black's stories are beautifully measured and composed in their engagements with emotional crises that are harrowingly intense, if not catastrophic. Few first collections – few collections of any sort — are as intelligent and as moving about both the durability of love and the implacability of loss, or about the ways in which contingency can undo and remake us; about, finally, the damage done and the repair work to come.
Look for a review of Robin Black's collection this summer on FWR.
Here's a preview of IF I LOVED YOU, I WOULD TELL YOU THIS.