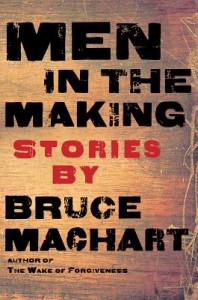 This week's feature is Bruce Machart's debut story collection Men in the Making, published this week by Houghton Mifflin. He is also the author of the acclaimed 2010 novel The Wake of Forgiveness, which won the Steven Turner Prize for debut fiction from The Texas Institute of Letters. It was also selected by Independent Booksellers for their Indie Next List and by the Mountains and Plains Independent Booksellers Association as its "Reading the West" book of the year, as well as named a finalist for the PEN/USA Literary Prize. The stories in this new collection have appeared in Zoetrope: All Story, One-Story, Five Points, Glimmer Train, and elsewhere. His work has also been anthologized in Best Stories of the American West. Born in Houston, Machart received his MFA from Ohio State University in 1999. He is currently Assistant Professor of English at Bridgewater State University. He lives in Hamilton, Massachusetts.
In the introduction to his recent interview with Machart, Aaron J. Cance describes being literally "thunderstruck" by reading The Wake of Forgiveness. He writes:
Machart's prose was hard, economic, and had a razor-fine edge. The first six pages, alone, were crushing, and left me feeling run through, utterly bereft. The brutal physicality of the book confidently rivals anything written by Cormac McCarthy but, miraculously, just beneath its unyielding exterior, like a whisper in an empty room, lies a numinous spirituality, the subtle luminescence of the human condition, and it is the balance between these two elements that makes The Wake of Forgiveness such an exquisite book.
Of Machart's debut collection, Men in the Making, Cance goes on to write:
Although comparing short stories to a novel is something akin to comparing peas to carrots, it was a relief to see some of the same hard prose in the shorter pieces. The stories, like the novel, seem to deal with the navigation of a large indifferent world by a soul in a body. The tension between the physical body, with all its hungers and desires, and the ghost in the machine, the internal voice that has been molded by everything it has seen and done, is still, ever, an integral part of this work…

The stories that make up Men in the Making, of course, have more to offer than an exploration of this one tension. They are, in fact, a much more complex examination of what it is to be a man in the twenty-first century, while, all the while, navigating the space between the two aforementioned poles. Machart crafts a careful meditation on our desire to protect those whom we love: our wives, our parents, our children and, were this his final conclusion, this collection would only be traversing an already well worn path. What makes these stories provocative, what gives them additional depth, is his determination that men are, ultimately, unable to save, or even protect, the people they care most deeply about, and his incisive study of the ways in which the twenty-first century male reconciles himself to this inability, while struggling to retain a sense of his own masculinity.
To read Aaron J. Canc'es complete interview with the author, please click here.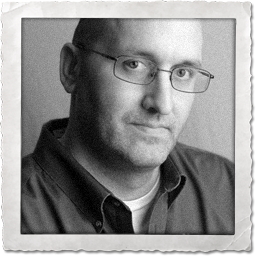 Read Machart's brilliant and haunting story "The Last One Left Arkansas," published by Zoetrope. Two words: debarking drum.
You can also read his short-short story "Something for the Poker Table," published in Five Points.
Check out Machart's website for more information, including upcoming author events.
You can also win one of three signed copies of this book, which we'll be giving away next week to three of our Twitter followers.
To be eligible for this giveaway (and all future ones), simply click over to Twitter and "follow" us (@fictionwriters).
To all of you who are already fans, thank you!