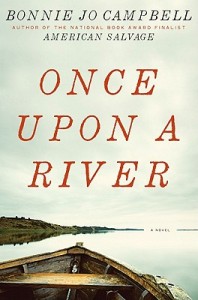 This week's feature is Bonnie Jo Campbell's novel Once Upon a River (Norton, 2011). Campbell grew up on a small farm in Michigan and studied philosophy at the University of Chicago. She received her MFA from Western Michigan University, and now lives outside of Kalamazoo. She is the author of a previous novel, Q Road (Scribner, 2003), and two collections, Women and Other Animals (University of Massachusetts Press, 1999), which won the AWP prize for short fiction, and American Salvage (Wayne State University Press, 2009), which was a finalist in 2009 for both the National Book Award in Fiction and the National Book Critics Circle Award in fiction. Her stories and essays have also appeared in Ontario Review, Story, The Kenyon Review, Witness, The Alaska Quarterly Review, Michigan Quarterly Review, Mid-American Review, and Utne Reader. Her story "The Smallest Man in the World" was the recipient of a Pushcart Prize.
In the introduction to his recent review of Once Upon a River, Brian Short writes:
Campbell's charisma is formidable and her energy infectious. This same energy can be found in the churning rivers and restless characters of her new novel, the follow-up to Campbell's acclaimed story collection American Salvage. The protagonist of Once Upon a River is Margo Crane, a teenager who has grown up along the fictional Stark River, obeying its currents and snooping for its secrets…Throughout these pages, Margo follows the river and her impulses into a series of relationships with men. There are dramatic turns throughout the book, such as when a meth dealer comes searching for Margo, or when an angry cousin swipes her boat, or when a friend in dire circumstances asks a grave favor. These are solid pleasures, and Campbell renders the conflicts in the book well, expertly managing tension to keep the reader glued to the page and never settling for symbolism when she can make a scene more interesting. By choosing to frame the action of the story around scenes of Margo struggling and surviving, Once Upon a River makes the argument that struggling and surviving are what life mostly consists of, at its deepest level, and that growing up is more a matter of competency than of wisdom. And Campbell's writing sings most clearly with Margo's practical pursuit of the things she needs to survive—someplace to wait out the winter, a way to get to Kalamazoo, a license that will allow her to hunt out of season—and the things she desires: trust, sex, love.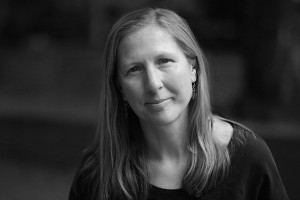 You can also win one of three signed copies of this book, which we'll be giving away next week to three of our Twitter followers.
To be eligible for this giveaway (and all future ones), simply click over to Twitter and "follow" us (@fictionwriters).
To all of you who are already fans, thank you!