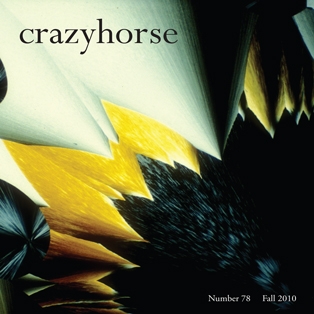 You've got about six weeks to polish up that story you've been laboring over for the past few months (years?), or start something brand new, to submit to The Crazyhorse Fiction Prize by January 15, 2011.
Last year's fiction judge was Aimee Bender, who selected the winning entry, "All Galaxies Moving" by Marjorie Celona (which is included in the current issue of Crazyhorse No. 78, pictured here). Recent fiction prize judges have included Ann Patchett, Ha Jin, Antonya Nelson, Dan Chaon, T. M. McNally, Diana Abu-Jaber, Michael Martone, and Charles Baxter.
The winner of the prize will receive $2,000, and publication in Crazyhorse. The entry fee is $16, which includes a 2-issue year's subscription to the magazine, and an electronic subscription. Ladies and gentlemen, start typing.