This week, the National Book Foundation revised the procedures for choosing National Book Award winners. Previously, lists of five finalists were announced in the weeks leading up to the awards. The new template involves "long-listing" ten finalists in each category, to create more buzz about the possible winners, NBF representatives say. The pool of judges will also expand to include critics and booksellers.
Does this sound familiar? It should. The NBF has borrowed ideas from the Booker Prize as well as the Oscars.
Initially, Morgan Entrekin, the vice president of the NBF board and Grove/ Atlantic Press CEO, caused a bit of an uproar in the literary infosphere when he said that the changes were likely to make the NBA lists "a little more mainstream" and less likely to include "a collection of stories by a university press." He was even quoted as calling recent years' fiction lists "very eccentric."
Bonnie Jo Campbell, author of Once Upon a River and the NBA-nominated story collection American Salvage, posted on Facebook when the news was announced, "It looks as though the National Book Foundation wants to avoid choosing books like American Salvage as finalists."
"I think there are plenty of awards that recognize those kind of books," Entrekin was quoted in the AP-reported story. Those kind of books? Surely the NBF didn't think that university press story collections were getting too much media attention.
Poet Keith Taylor wrote to Harold Angenbaum, the NBF's executive director, to express the general sense of dismay among small-press authors, and received a reply that should cool our jets:
"I want to correct the perception that the National Book Foundation and the National Book Awards have a bias against university press books, which seems to have been conveyed in the Associated Press article announcing changes in the National Book Awards selection process. It is most certainly not the case," Angenbaum wrote.
Angenbaum emphasized that he was "thrilled" at the past nominees in all genres that had been published by university presses. The NBF is even, he said, sponsoring a panel at the upcoming AWP conference on how the NBA can have an impact on small presses. "Please be assured," he added, "that there is in no way a desire on our part to lessen the participation of university press books in our work."
It's unclear why the AP received a statement from Entrekin that so seemed to contradict what Angenbaum expressed in his e-mail. Or why there hasn't been a public statement from the NBF regretting the tenor of the AP story. But I think the final word on this is: rest assured, university-affiliated fiction hopefuls. No need to go underground just yet.
---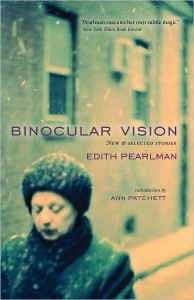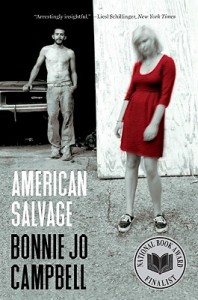 Above, two NBA-nominated university press titles in recent years.
---