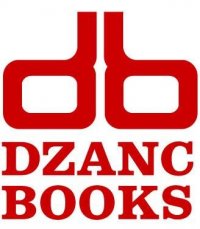 The deadline to apply for the 2009 Dzanc Prize is rapidly approaching; be sure to get your work-in-progress manuscript and community service program proposal in by November 1, 2009.
Here is a brief overview of what the submissions process and prize/service opportunity entail, via Dzanc's website:
In 2007, to further its mission of fostering literary excellence, community involvement, and education, Dzanc Books created the Dzanc Prize, which provides monetary aid in the sum of $5,000, to a writer of literary fiction. All writers applying for the Dzanc Prize must have a work-in-progress they can submit for review, and present the judges
with a Community Service Program they can facilitate somewhere in the
United States. Such programs may include anything deemed "educational"
in relation to writing. Examples would include: working with HIV patients to help them write their stories; doing a series of workshops at a drop-in youth homeless center; running writing programs in inner-city schools; or working with older citizens looking to write their memoirs. All community programs under the Dzanc Prize must run for a full year.
And here is an impassioned call-for-submissions from the editors:
This prize is as important to Steve and myself as anything we do at Dzanc Books. It's at least equal to the incredible authors we publish, and the Dzanc Writer in Residence Programs. The prize was set up to both aid writers – the $5000 being something that we intended they be able to use to find some time to write, and make headway on their work in progress – and a community in need.

Our first winner, Laura van den Berg, ran a very successful workshop series in the New England prison system, helping a group of individuals learn the power of reading and putting their own words to paper.

This past year has seen Kodi Scheer running workshops as well as one-on-one sessions at the Complementary Therapies Program at the Comprehensive Cancer Center, in Ann Arbor. She's worked with cancer patients, and their families, as well as caregiver staff at the center and will continue to do so through the end of the year.

It's important to Dzanc Books that the level of literary community services continue to maintain this level of excellence if we're going to be able to continue supporting the prize. In each of the first two years the Dzanc Prize has existed, the percentage of submissions we've been able to take seriously and consider has hovered around 4%. It should be truly surprising to open up a submission and read that the literary community service aspect will be that the author will read from his or her work one or two times at the local library. Sadly, after reading two years worth of submissions, that particular service idea is not that surprising any longer.

If you've always thought it would be great to give back to a needy and deserving aspect of your own community, and think 2010 is the year to really try to do so, we hope you'll consider submitting an application this month. Whether or not you personally have such a program in mind, please forward this to every author in your email address book, post it on your blog, mention it at facebook, or tweet it. The more entries we get, the higher number of entries truly worthy of the prize that will be submitted, and the literary community service should easily be able to stand alongside the first two we've so proudly supported.

Thank you,

Dan Wickett
Steve Gillis
Dzanc Books