Hello again, FWR friends. Welcome to the latest installment of "First Looks," which highlights soon-to-be released books that have piqued our interest as readers-who-write. We publish "First Looks" here on the FWR blog around the 15th of each month, and as always, we'd love to hear your comments and your recommendations of forthcoming titles. So please drop us a line with buzz-worthy titles you're anticipating: editors(at)fictionwritersreview(dot)com. Thanks in advance!
---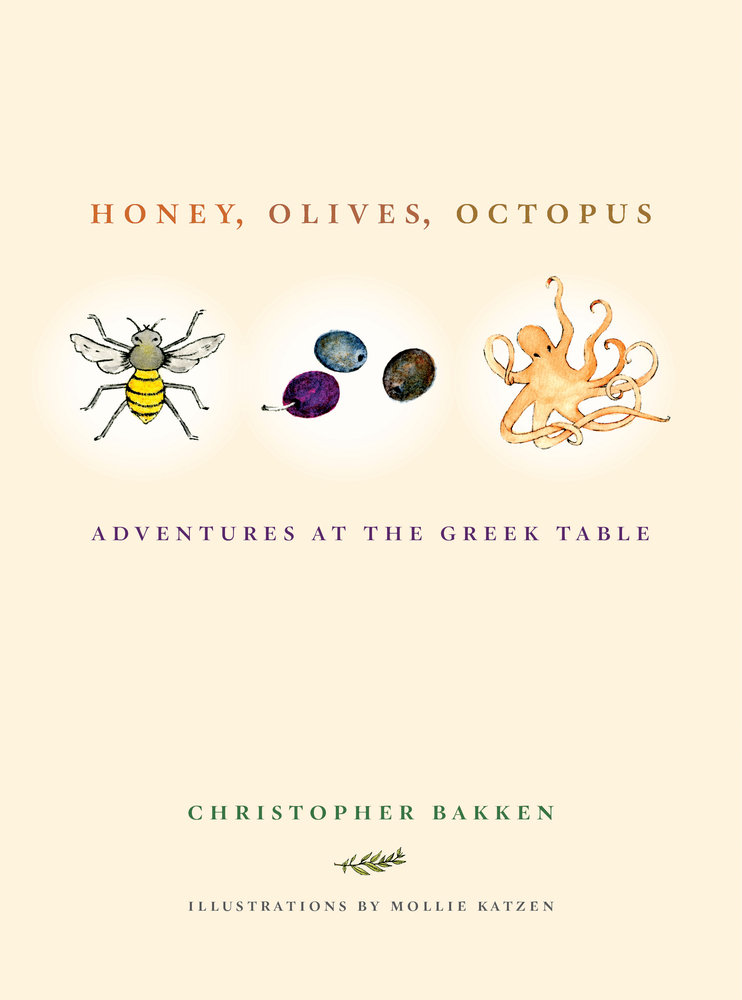 Though fiction is our primary focus on this site, from time to time a book of poetry or nonfiction or criticism crosses our path that necessitates some recognition. (Besides, we're all a bit genre curious, aren't we?) And Christopher Bakken's Honey, Olives, Octopus: Adventures at the Greek Table, forthcoming from the University of California Press later this month, is just such a book. Bakken is a poet who writes nonfiction like a fiction writer and prose like a poet. His essays are rich with character, narrative tension, and all the great elements of story. And I've been looking forward to this book for years.
I first came across Bakken's work in Parnassus, which published his essay "The Throumbes of Thasos" in 2009. Since then, I've been teaching the piece in my creative nonfiction courses each semester. The essay, which is centered on Bakken's trip to the island of Thasos to pick olives for a man named Tasos is a beautiful meditation on work, place, and the way in which history and myth lay atop another like a palimpsest in Greece. But in addition to its artfulness, Bakken's portrait of both the people and this place could give any writer a lesson in characterization. Here are the opening lines, describing his first meeting with Tasos:
Tasos of Thasos, whose olives we shall pick, has been drinking tsipouro at a wedding all night–until just hours ago, in other words–so when he greets us at the port we can see he's a cheerful disaster. The list of things Tasos Kouzis can do is daunting: with equal proficiency he manages to be a restaurateur, farmer, shepherd, octopus fisherman, rabbit hunter, traditional dancer, and wedding singer. The fact that he served in the Greek Special Forces means he has other skills he cannot disclose. He's also indisputably handsome–black hair, close-cropped beard, irrepressible smile–which helps him play his various roles with perfect sprezzatura.

"It hurts me to drive slowly," he tells us, "so put on your seatbelts." In spite of his hangover, he attacks each switchback. We zoom past massive marble quarries, so huge that the cranes and bulldozers at the bottom look like toys; through the village of Panagia, where the competing, identical kafenia in the main square are opening simultaneously; past three deserted beach towns; and around two herds of errant sheep and one last cow. Abruptly, as we round the southern shoulder of the island, the dense shag of pine and oak gives way to a barren forest of boulders that drops jaggedly down to the sea. Tasos pulls up next to the guardrail on the wrong side of the road so we can orient ourselves. The wind is blowing from the southeast, making visible what is usually obscured: Samothraki, the most haunted and pagan of all the Greek islands, which agitates the horizon like a purple gash. Beyond that we can see the faintly pulsating outline of Asia Minor and the low molars of Limnos […]"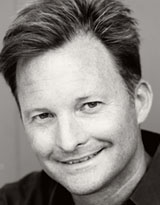 That's the description that got me on my first read: "the low molars of Limnos." Now that's a description of an island! And what deft characterization of Tasos in the line about the seatbelts, the precision of the phrasing, how it hurts him to drive slowly. And the rest of the essay operates at the same level of beautiful attention, just as I have no doubt the rest of the book–which centers on Bakken's trips around Greece to bake bread in Crete, eat thyme honey on Kythira, track down cheese in Naxos, and more–will be filled with the same richness. Only a poet with the added talents of a fiction writer engaged in the art of nonfiction could do it.
---