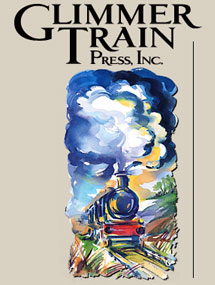 Glimmer Train hosts several "Fiction Opens" each year, which provide an opportunity to submit to a terrific journal with a chance at some serious prizes:
Open to ALL writers. First place has gone to beginners with no previous publications and to accomplished, established writers. All are welcome. Word count range: 2,000 – 20,000. (Yes, a 2,000 word piece can compete against a 20,000 word piece—it's the story that counts.)
First place wins $2,000 and publication in Issue 82 of Glimmer Train Stories. Second- and third-place winners receive $1,000/$600 (or if chosen for publication, $700).
The December contest closes on January 2, and the reading fee is $18. Full details here. As Heidi Durrow said in an interview with Mary Westbrook for FWR earlier this year, you have to get it out there: "I sent out my work to everyone. … For every rejection I received for a story, I sent the story out to two more journals. I spent a lot of money on postage, but finally, exponentially, I got some good news." If you've got a particular story in your crosshairs for December, there are lots of great contests going on right now. Happy writing!