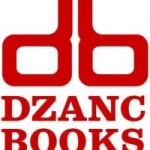 As you know, we're a big fan of DZANC Books here at FWR. They're the definition of an independent press, and their excellent taste in literature is a big part of the reason that their authors are regular recipients of everything from NEA grants to Andrew's Book Club picks.
However, not everyone knows that DZANC is more than just a publisher. They also run several charitable programs that seek to promote and increase literacy, especially among young people. One way that they do this is with the DZANC Writer in Residence Program, which operates in several different school districts in Michigan to help tutor and mentor kids through writing.
They also underwrite The DZANC Prize, which gives a writer of literary fiction $5,000 to develop a year-long community service program that integrates writing with education. Examples cited from their website include the following: "Working with HIV patients to help them write their stories; doing a series of workshops at a drop-in youth homeless center; running writing programs in inner-city schools; or working with older citizens looking to write their memoirs."
In short, they're doing good work. Necessary work. And you can help them fund these two great programs simply by voting for their organization as part of the Chase Community Giving contest. You can do so here.
After following the link above, you'll be asked to Become a Fan of Chase Community Giving. Once you do, enter "Dzanc Books Inc" in the search engine for your charity and vote for them. You'll be giving 20 votes, but you can only vote for DZANC once.
This is a great opportunity to help a worthwhile organization. However, the contest ends at midnight Saturday. So don't delay! Once again, here's the link.