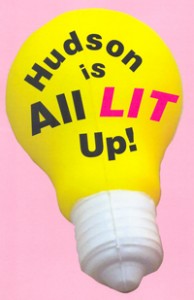 From the Council of Literary Magazines and Presses (CLMP) (who are celebrating their 40th anniversary!):
Saturday, May 23rd, 2009 — All LIT Up: 5th Annual Hudson Valley Literary Festival
Come to the Hudson Valley for a day-long festival produced by the CLMP (with the Hudson Opera House, Fence Books and Hudson Wine Merchants) celebrating literature and literary publishing.
**All events free and open to the public.**
11 AM – 4 PM: Bargains! Bargains! Bargains!
Literary Magazine & Small Press Book Fair
Hudson Opera House, 327 Warren Street, Hudson, NY
Hundreds of books and lit mags published by regional and national independent publishers on sale with dozens of editors and publishers to meet and greet.
Most lit mags $2—Most books $4
5 PM: Reading & Reception at Hudson Wine Merchants
Hudson Wine Merchants, 3411/2 Warren Street, Hudson, NY
Three hot young fiction writers:
– Joshua Ferris (Then We Came to the End, National Book Award Finalist)
– Nelly Reifler (See Through: Stories)
– Ira Sher (Singer, Gentlemen of Space)
Wine and cheese reception to follow.