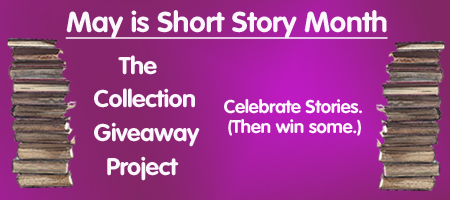 Short Story Month is off with a bang! Inspired by the Emerging Writers Network who inaugurated May as Short Story Month in 2007—and the Big Poetry Giveaway for National Poetry Month, Fiction Writers Review is excited to welcome you to our second year of The Collection Giveaway Project: a community effort by lit bloggers to raise attention for short story collections. Thanks to all who have already emailed FWR Contributing Editor Erika Dreifus, who is spearheading the CGP this year.
For participating blogs, and details on how YOU can participate in The Collection Giveaway Project, please visit the CGP Home.
This project is designed to get readers talking about short stories they love, so visit these blogs and join the conversation.