Over the last few years, whether I've been at the Ugly Mug in Ypsilanti sipping on a hot cappuccino or browsing at Literati Bookstore in Ann Arbor, the name of Robert James Russell has kept surfacing. Booksellers, local writing professors, scribes, and busy readers of all sorts have recommended his writing to me again and again, or mentioned his work on Midwestern Gothic, the literary journal he co-founded. It reached the point where his name seemed to be jumping out of nearly every literary crevice and cranny in Michigan. While I was in the midst of teaching at Washtenaw Community College earlier this fall, a colleague of mine nudged my elbow in the break room and asked with a grin, "Hey, have you read Robert James Russell's new book, Mesilla?" That evening, sitting at one of Ann Arbor's literary haunts, the Old Town Tavern, watching the fizz dissolve in my local ale, the open pages of The New Yorker glaring up at me, unread, and in need of something new, I decided that it was time to pick up Robert James Russell's book. I headed over to Literati Bookstore and picked up a signed copy to find out for myself what all the local buzz was about.
Mesilla (Dock Street Press) is a Western, a book of landscape and adventure. Immediately, I was drawn in by the vivid descriptions of New Mexico's gritty locale. Having lived in California for most of my life, I was fixed on the picturesque details that Robert James Russell portrays of New Mexico in Mesilla. Traveling through on horseback or hiking past otherworldly rocks, cacti, and sagebrush we follow Everett as he makes his way to the town of Mesilla. The novel is set in 1863, ten years after the Mesilla Valley, once known as "No Man's Land," was incorporated into US territories. During the late 1800s, this area, originally home to the Apache Nation and once a part of Mexico, existed as a place of wildness and refuge for such famous outlaws and cowboys as Billy the Kid and Pat Garrett. The valley was patched with tracks of stagecoaches and saloons. Images of barroom brawls, stagecoach fights, shiny pistols, whiskey and spurs are easy to imagine. And one can revel in the story and arresting impressions captured in the pages of this novel, a bold story and a true, unapologetic Western. But Robert James Russell also illustrates the sorrow, loss, risk, and struggle of the individuals who may have made their way into or out of this unique place and landscape.
In addition to Mesilla, Robert James Russell is the author of the novella Sea of Trees (Winter Goose, 2012) and the chapbook Don't Ask Me to Spell It Out (WhiskeyPaper Press, 2015). He is the co-founder and Managing Editor of the literary journal Midwestern Gothic, and the founder of the online literary journal CHEAP POP. You can find him online at robertjamesrussell.com or @robhollywood.
Russell and I sat down at the Ugly Mug in Ypsilanti earlier this fall to talk shop, landscapes, and one of his favorite things: films.
Interview:
Nina Buckless: You were born in Michigan?
Robert James Russell: Yes. I grew up in Grand Rapids, which has changed a lot since I was a kid. Today, it's a happening place, bustling with art, culture and new shops. Plenty to do there now. Years ago it was mostly quiet—at least the parts my parents would take me to. But the landscape around Grand Rapids was where the adventures happened for me, in the forests and lakes. I guess that being immersed in nature gave me time to daydream.
Although it takes place in the South, I am thinking of Faulkner's short story, "The Bear," about a youth, Isaac, who makes his way through the forest. Was it that sort of a childhood? Hunting big game and the deep woods?
While I did play in the woods, it was mostly backyards. I didn't discover the woods woods–deep dark woods for hiking–until I was a bit older, in high school and college. But it all helped when I was a boy: building forts in the trees in my backyard, in the snow in wintertime, playing in the dirt, running around in the neighborhoods with the neighborhood kids, climbing trees, etc. There was something very natural about my play, about my childhood. However: I watched a lot of cartoons, and it's weird, and maybe counterintuitive, but both being outside and watching cartoons sparked my imagination. In different ways. Cartoons helped me realize my dreams–helped me draw, and be very visual–and outdoors helped me see the world, how we interact with it, how I personally interact with it.
You also draw?
I drew before I was a writer; I've drawn since I was five [years old]. But later, when I wanted to evoke feelings, stories on a deeper level, I moved to writing. Around ten or eleven [years old]. It all came to a head when I had to write a book for class in school: I drew the pictures for it, too, and I was in love with the words, what they could do…what the pictures couldn't do.
I may not have actually called back to the woods a lot when I was a kid—that happened more as an adult. Rather, it was a playground for me that helped spark my imagination in a way nothing else, not even cartoons, did. Now, as an adult, I'm obsessed with the woods. All the memories I have, playing in the trees. I appreciate it more now, that nature. It was a starting point for me.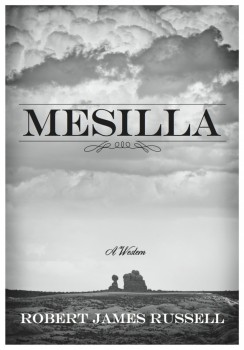 The environment and vivid landscapes in Mesilla seem to play an important role in the book. Especially for Everett.
For me, capturing those spaces was a way to portray Everett's sense of awareness and his connection to the environment. How does the environment shape him? I was interested in Everett as possessing a type of heightened sense of awareness to the environment, which in turn fueled his interior world view. The immediacy of Everett's environment is experienced through his tactile and visual data. His sensory experiences. The concept of Everett's life before we meet him is almost irrelevant. As we continue in the story, we pick up hints about his former life. But, it was the immediacy of his environment that drew me in as I wrote. It was in those moments I discovered more about who Everett was.
Did you have any guiding ideas about the pacing for Mesilla? While the reader has a clear view of the landscape and intimate portraits of characters, the book moves fairly quickly.
I actually studied screenwriting and moved out to LA to write screenplays, but nothing ever materialized. Though I do think my screenwriting made me be able to process story and dialogue much better than I would be able to otherwise. Elmore Leonard once said, "Don't write the parts that people want to skip." And simply withholding information is not enough either. Some of the real world training that I received in studying screen writing: Tell a story and let the story be the story. While that's true, it's only natural that there has to be some sort of desire. Without that we'd have three characters—in the case of Mesilla—where nothing is going to happen. I want to write stories that people want to read. So, I toss out what is not needed. This is very difficult to do sometimes—but it's better to just get rid of it. If it is something that the story wants to keep, it will come back and haunt the writer. When Everett stops moving, something happens to him. This just happened on its own. Everett is constantly on the move in the book and if he is not on the move it is because something has gotten in his way. A conflict. A challenge to be overcome. A problem of sorts.
Mesilla is a Western. So, is Everett a hero?
I would say that Everett's behavior, at times, calls upon him to do heroic things. There are anti-heroes like Han Solo who are more interesting than the main hero—and I find this to be the case with Everett. I don't want him to just to be a hero…because no one is a hero. I want him to be real, to be conflicted. I want you to hate him one moment then feel for him the next. Actually, at the University of Michigan's Residential College I am teaching a class on this subject. Heroes can be predictable and boring. The birth of the anti-hero exists in a shaded gray area. Anti-heroes are constantly reinventing themselves and changing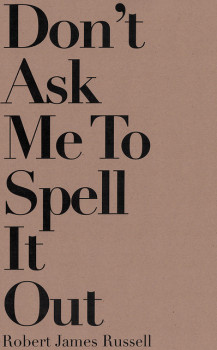 For example, Everett saves Erin's life and later abandons her.
Yes, but he's not a villain here either. This needs to happen in the story—again, to push the story forward, to keep up the momentum, and to give Everett, and the book, stakes. I think what happens with Erin…if this went down any other way, the story loses its realism, its push forward. Again, I'm curious as to how I can push a reader away from a character but still have them rooting for him or her. This scene, this abandonment, is paramount in giving Everett depth.
How do you know when you have found the voice of the story?
Everything to me has a different voice. As soon as I have the voice, I know what to follow. Each book speaks in its own way. Once I hear the sound of the story—usually after spending months thinking about it, watching movies, listening to music, getting in the zone with it—I need to get it out of my head and follow the action of the book. This happens naturally in the process of writing the book. When it's ready, when I fall in love with the voice, it becomes a lot easier for me to let it guide me. Sometimes, I look back and say, "I wrote this?" So much of book plotting is internal to me, as I mentioned, and when it clicks, it clicks. When it's ready, I can't ignore it and out it comes. Cheesy, yes, but this is how I've always operated. I've tried in the past to just get things down on paper when I have the initial idea, but I'm not inspired that way. I need to mold it in my head, think on it, and the voice of the piece will, eventually, present itself to me.
Do you ever write a story or a book out of a sense of social responsibility or a moral obligation to the audience? For example, did you think about this while writing Mesilla?
While I have an awareness of audience, I am not writing to or for a particular audience. I didn't want to mold Everett into something that he was not. I was interested in following him and his desires. I mean, if a character is satisfied there is no conflict. Otherwise we'd just be navel-gazing. I'm into telling the story. Finding out what the conflicts and desires of the characters are and going with it. I followed Everett and, when the moments arose, I just followed where the story told me to go.
A former instructor of mine, Nicholas Delbanco, often discussed this very question with us at our round table talks during our workshops—the idea that the story might be the only obligation that the writer has.
I think that artists tell the stories that we need to hear about and read about. I also think that there is a difference between a journalist and a writer—the former has an obligation to tell the truth, to report things and to inform the populace, but the latter, I don't think, does. And, books can change people. Perhaps it is the artist's responsibility to tell the story that he/she needs to tell and let the reader decide if the art is pleasing or meaningful. There can be something dangerous about pandering to readers.
There's also so many ways to categorize writing, such as fabulism, magical realism, and so on. Forms of writing exist for different reasons, and I'm a big believer in the reader taking meaning out of something however they want to. I want it to be the reader's responsibility to make something out of it, if they so desire. I'm really interested in absurdism and I don't believe in life after death. Maybe I'm writing, in part, to get to know myself better. Maybe all writers are. And if someone globs onto that, finds meaning, can help create social change based on it, then all the better. I write the story that I have in my head. That's all I can do. I'm compelled to write not because I have a question, but because I have to tell a story. I'm going to write what I'm going to write, and hopefully it works out.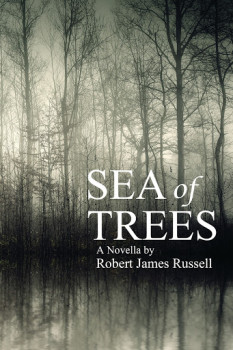 Writers often get asked about their writing process. What's yours like?
I do some mapping and outlining in my process. I create character maps and character bios. I almost always have to have the title of the book and know the last line of the book before I begin writing. But I don't do a lot of drafts. I work internally a lot. I carry around a lot of information in my head about the story, the characters. Much of the work is done through thinking or dreaming up the characters and their worlds. In fact, I'm writing a book right now, New Plains. I might have a few notes, but the novel has mostly been in my head for a couple of months. So, I don't have a lot to show for my planning. But I spend a lot of time devoted to a story, working out the characters, the plot, and the voice—and when it's ready, I start writing. Sure, that is the draft, but I work within that draft as I move along. I don't do a lot of starting and stopping over in that way. It all happens in my head.
Some writers you admire and books that you can't do without?
My favorites list changes over time as I discover new things, and depending on what projects I'm working on, but right now I'm obsessed with John McPhee's Annals of the Former World and The Control of Nature. I'm also enamored with Dorothea Lange's photography collections—right now, especially, Dorothea Lange Looks at the American Country Woman—as research for a new book, but also because they are brilliant and stark and inspiring.
Three books I read often—brilliant books I can't ever stop thinking about—are Julia Leigh's novels The Hunter and Disquiet, and Ron Hansen' The Assassination of Jesse James by the Coward Robert Ford. I'm reading Gilgamesh by Joan London and already—half-way through it—I know it's going to be an all-time favorite. It's gorgeous and unique and the storytelling is unparalleled. I have a major weakness for Australian literature and writers.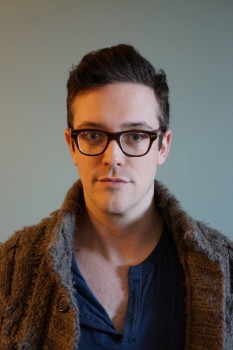 Advice for emerging writers?
Write all the time. Read all the time. Reach out to writers you know, admire. Get to know the writing community, be a part of it. Be active on social media (even if you detest Twitter, it is the best bringer-together of writers I have ever seen). But ultimately, you can't better yourself if you're not writing, putting yourself out there. That's a simple respect to ourselves I think is easy to take for granted: we need time to develop, to work, to practice.
What can we expect from you next?
I'm working on a new novel, another Western, called New Plains, which Dock Street Press will be publishing sometime in 2016. I'm also working on another novel set in rural Michigan in 1943 about a woman protecting her land and her children from nefarious outsiders.