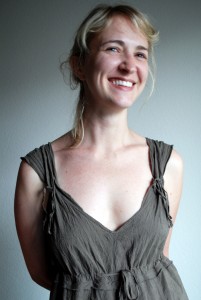 It's with great pride that we announce that Christine Hartzler's essay "Games Are Not About Monsters," which FWR published in April of last year, was recently selected for inclusion in Dzanc's Best of the Web 2010 anthology.
Christine's essay is a lyrical meditation on video games, the development of character, how we make meaning, and, of course, monsters. Drawing from her own experience playing RPGs like Shadow of the Colossus, she asks us to consider how the best games in this genre–like the best literature–not only challenge us to confront ourselves, but can also give us a glimpse of enlightenment. Along the way she touches on the poetics of C.D. Wright, the duty of heroes from Beowulf to the Bhagavad Gita, and theories of self-cultivation. But what truly stands out about Christine's work is her attention to language and her deep probing of what it means to be human.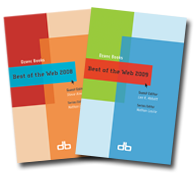 It was for all these reasons that we were honored to publish this essay last year, and why we're so thrilled her writing has received this wonderful recognition. If you missed "Games are Not About Monsters" last spring, you can read the essay in its entirety here.
To purchase the 2008 or 2009 editions of Best of the Web, visit the Dzanc website.
Below is an excerpt from the opening of Christine's essay. Congratulations, again!
In a role-play game, or RPG, gameplay consists largely of traveling and fighting battles. Traveling, like the "free and easy wandering" of the Chang tzu, isn't as easy as one might think—surviving monster attacks is usually the order of the day. Even so, traveling is one of my favorite things about RPGs because an RPG is a lengthy journey in a (hopefully) immersive world. My favorite game, Shadow of the Colossus, is difficult to place in a single game genre, but it's more RPG than anything else. You wander an expansive landscape, soaking up the aesthetic splendor, gathering information, and eventually, finding and fighting colossal monsters. Monster-killing is central to the game, and yet this game is no more about monster-killing than gardening is about slaughtering aphids or Ender's Game is about killing Buggers.
To continue reading, click here.