I was lucky enough to attend the Bread Loaf Writers' Conference in Vermont this summer, as a tuition scholar, and I'm still processing all that I learned. In the 12 days I spent on the mountain, I heard 101 people read in 24 separate readings. I attended 5 workshop sessions, 5 lectures, 3 craft classes, and countless cocktail hours. And I'm still kicking myself for not doing more. But I guess that's part of the experience. Bread Loaf is an exercise in excess: a positive glut of new ideas and voices and inspirations. I left completely overstimulated, with a stack of new books, a long list of new writer-friends, and much to think about.
First, the readings. The readings! Below are highlights of just a few favorites. (I'm limiting myself to the fiction writers here–purely because this is a fiction website. The poets and nonfiction writers deserve whole blogs of their own!)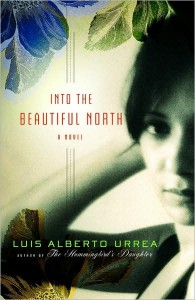 Nearly all of the faculty members read from work that hadn't yet been published, and it was a treat to get to hear the work before it was in print. Special guest Lorrie Moore read from her new novel, A Gate at The Stars, and her delivery made the main character's wry observations both hysterically funny and achingly sad. Lynn Freed read a short story in which a young girl, found living wild in the African bush, is brought home by a landowner to be "tamed"–for his own purposes. The story was merciless and unflinching, and I'm still thinking about it: how we use and depict violence in our stories, and how to make the violence feel organic rather than gratuitous. And Thomas Mallon had the audience snickering with passages from a novel-in-progress about the Watergate era, all featuring the deliciously catty voice of Alice Roosevelt Longworth. Finally, Luis Alberto Urrea set the bar a little higher: he held up a copy of his newest novel, Into the Beautiful North, and said "Because I love you…"–then threw the book to the ground and launched into a jaw-dropping recitation-slash-performance of an excerpt, with bursts of gleeful improvisation. I've never seen anything like it.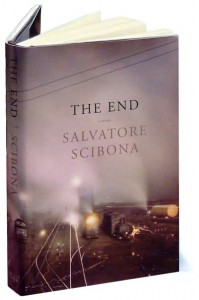 As amazing as the faculty were, though, the fellows were just as impressive. (Again, I'll reluctantly limit myself to covering the fiction.) Each fellow has published a book–you could call them the rising stars of the conference. As a group, they showcased all different lengths of fiction. The novel, of course, was well represented. Salvatore Scibona read the stunning opening of The End, a book I'd already read and greatly admired. And Frances de Pontes Peebles became my newest literary crush with an excerpt of her debut The Seamstress, a story of two Brazilian sisters whose lives diverge when one is kidnapped by bandits. I finished this book a few days ago and it's still haunting me.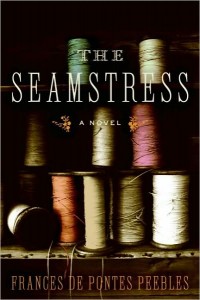 But there was plenty of love for short fiction as well. Lauren Groff dipped into her collection Delicate Edible Birds to share the openings of two stories, "L. DeBard and Aliette" and "The Wife of the Dictator." Aryn Kyle, another of my literary idols, read the title story from her forthcoming collection Boys and Girls Like You and Me, in which a lonely college-essay-writer's life becomes entangled with that of her street-savvy, world-weary teenaged neighbor. And Skip Horack's collection The Southern Cross, which was the winner of the 2008 Bakeless Fiction Prize, is next on my to-read list.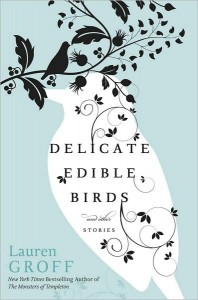 Finally, to my surprise and delight, even the novella got some time in the limelight when Josh Weil read the opening to "Sarverville Remains," the third novella from his collection of linked novellas (!), The New Valley. It was a gutsy story and a gutsy reading: the narrator is a slow-witted young man, writing a letter to the incarcerated husband of the woman he loves. But Josh delivered it perfectly, complete with accent, in a stunning performance. It was a tease to hear just the start of this piece; I can't wait to get my hands on the book and devour the rest of it.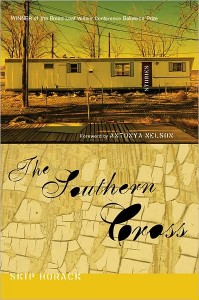 After hearing the fellows and faculty read, I had enough on that aforementioned to-read list to keep me busy for the rest of the year. But wait! There's more! Stay tuned for Dispatch 2.