Have you met The Nervous Breakdown yet? Founded by author Brad Listi, this new website is intended as a new space for authors to promote their work. The fiction section's aim, as explained in an open letter, is
not only akin to that of all good literary magazines–to showcase some of the most vibrant writers working today–but also to help provide these writers with a vehicle to market their books. This is why we provide links to authors' websites and sales pages: to help directly connect the writers we love with their audience–TNB's large, loyal and growing readership.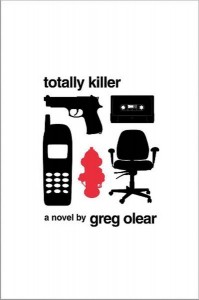 But don't worry; you will not be bombarded with sales pitches. There's plenty of good old-fashioned content here. TNB, as it refers to itself, offers short stories from recent collections (like "Where We Must Be," from Laura van den Berg's What the World Will Look Like When All the Water Leaves Us) as well as new stories from emerging writers. For those who prefer the longer form, there are novel excerpts (such as the prologue to Greg Olear's Totally Killer), and weekly installments of a novel by J. E. Fishman, Cadaver Blues.
In addition to fiction, the site has interviews, essays, opinion pieces, and appreciations on everything from Infinite Summer to the family fridge. Lest "appreciations" seem too positive, there are also plenty of rants. Several columns address writerly concerns: for example, LitPark runs interviews with writers, agents, publicists, and the like, and will feature a "Question of the Month (involving everything from obsessions to rejection letters)" for reader discussion, while Three Guys One Book provides "short reviews of stories and novels, publishing news, photography, and the popular 3G1B group discussion." Podcasts feature readings and author interviews.
But TNB's most original offering is author "self-interviews," in which writers, well, write both questions and answers. So far, there are only three, but I'm excited to read more of this unusual format.
If you're looking for somewhere to start, may I suggest the section of writing on writing, and the essay "It's Kind of Like Creative Herpes"?