On September 20th, at a ceremony in Cork, Ireland, the 34-year-old author Simon Van Booy collected the Frank O'Connor International Short Story Award and a 35, 000 Euro check for his collection, Love Beings in Winter (Harper Perennial, 2009).
When last year's O'Connor Award was given to Jhumpa Lahiri's Unaccustomed Earth, judges did away with even selecting a shortlist. This year, however, Van Booy one of six writers that made up an impressive, international shortlist: An Elegy for Easterly by Petina Gappah (Zimbabwe); Singularity by Charlotte Grimshaw (New Zealand); Ripples and other Stories by Shih-Li Kow (Malaysia); The Pleasant Light of Day by Philip O Ceallaigh (Ireland); and Everything Ravaged, Everything Burned by Wells Tower (United States).
Van Booy's own life has been nearly as international as those of his fellow O'Connor Award nominees: Now living and teaching in New York, Van Booy was born in London, raised in rural Wales and Oxford, schooled in Kentucky and Southampton, and has lived for stints in Paris and Greece.
The stories in Love Begins in Winter bear the mark of Van Booy's international wanderings as their physical settings span the globe and include (in addition to several locations in the US) Quebec, Ireland, Rome, and Sweden. However, it is Van Booy's lyrical, gentle exploration into the precarious topography of the human heart that binds together his work.
The collection—made up of five long stories—is only Van Booy's second, and his first on a major press. His 2007 collection The Secret Lives of People in Love was published by Turtle Point Press and contains eighteen very short stories; it has since been translated into several languages.
"Life after the ruin of love," Van Booy once explained, is a common theme in his work. He stressed "ruin" as if to mean both the desperate sadness when love has ended and the crushingly euphoric feeling of love beginning.
Van Booy's prose is undeniably poetic in its polished spareness; he was actually the recipient of the H.R. Hays Poetry Prize in 2002. But it is a testament to the author's talent that the romantic tinges in his stories never over-power the whole. Even Patrick Cotter, the Artistic Director of the Munster Literature Centre (who oversee the O'Connor Award) noted the rare, hope-filled quality of Van Booy's work when he announced the prize.
"Unusual for a work of serious literature," said Cotter, "this book won with its consistently positive and optimistic approach to examining the travails of human experience." He went on to note that Van Booy's stories are "full of the most exquisite insights, aphoristic without ever seeming like mere conveyances for ideas."
In 2010, Harper Perennial will release Van Booy's debut novel. In addition, the publisher will release three nonfiction philosophy titles edited by Van Booy: Why We Need Love, Why We Fight, and Why Our Decisions Don't Matter.
Finally, it is worth noting that unlike the only other American book to make the O'Connor Award shortlist—Everything Ravaged, Everything Burned by Wells Tower—the award-winning Love Begins in Winter was published as a paperback original.
When Knopf's Gary Fisketjon began the Vintage Contemporaries imprint in the 1980s, he scored several hits with important novels published as paperback originals by writers such as Richard Ford, Jay McInerney, and Richard Russo.
Van Booy's win is further proof that—like Lahiri's paperback Interpreter of Maladies winning the Pulitzer Prize—serious literature does not only come between hard covers.
Finally, it is also worth mentioning that the inclusion of Shih-Li Kow's Ripples and other Stories on the O'Connor Award shortlist was exceptional if for no other reason than the book's publisher, Silverfish Books, is a tiny Malaysian press focusing exclusively on work from or about that region.
The O'Connor Award shortlist panel deserves kudos for their open-minded, far-reaching selections.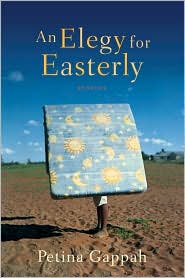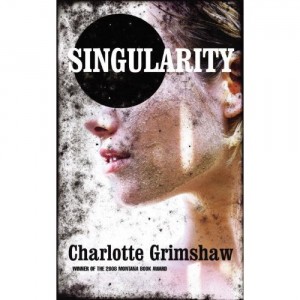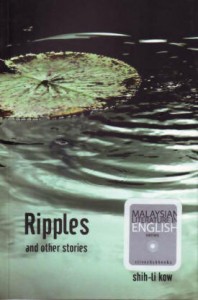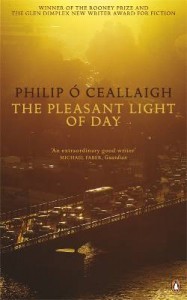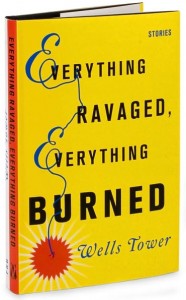 Read work by Simon Van Booy:
– An excerpt from Love Begins in Winter. (Consider buying your copy from a local indie bookstore.)
– Van Booy's recent Modern Love column for the New York Times: "Raising a Princess Single-Handedly".