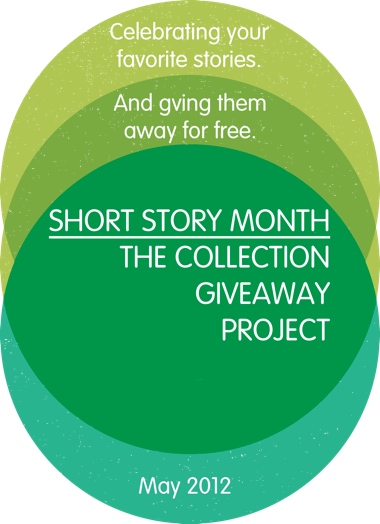 Short Story Month countdown: 7 days to May!

Fiction Writers Review will host the third annual Collection Giveaway Project: a community effort by lit bloggers to champion great short story collections. The brainchild of Contributing Editor Erika Dreifus, 18 bloggers participated in the CGP 2011, giving away dozens of collections.
---
How to participate in The Collection Giveaway Project:
(1) Blog about a recently published short story collection (or two, or three).
Long or short, review or rave. Only rule: you, the blogger, read and loved the book(s).
(2) Offer a copy (or copies) as a giveaway to one lucky commenter.
You choose the winner – via drawing, wittiness, dartboard – whatever method you choose.
Note for blogger-authors: You can absolutely give away a copy of your own collection—but in an effort to keep CGP community-focused, please also offer a second book that isn't yours.
(3) Announce the winner(s) by May 31, 2012, and arrange to send out copies of any books you are giving away.
(4) Email Lee [at] fictionwritersreview.com with a link to your giveaway post. We'll add you to the list of participants and link to you from our CGP homepage (look for the CGP icon on our homepage on May 1).We'll update the list throughout May.
Please spread the word, and thanks in advance to all participants!