Over at his eponymous blog, literary agent Nathan Bransford (of Curtis Brown Ltd. in San Francisco) is running his "3rd Sort-of-Annual Stupendously Ultimate First Paragraph Challenge." Post the first paragraph of your work-in-progress on the contest page, and Bransford will select those he deems strongest as finalists. Readers of his blog will then vote to determine the contest winner.
Finalists get query critiques, and the winner will receive: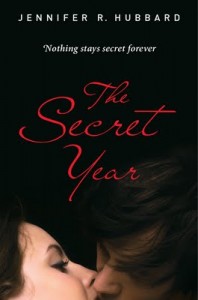 "(1) Their choice of a partial critique, query critique, or phone consultation; (2) A very-sought-after galley of THE SECRET YEAR by Jennifer Hubbard, which will be published by Viking in January; (3) A signed THE SECRET YEAR bookmark; (4) The envy of their rivals […]"
BONUS: Previous winners and finalists have gone on to become clients (of both Bransford and other agents) and published/soon-to-be-published authors.
Interested? Check out the competition, and the official rules here, and while you're there, check out the rest of the blog, too. I've been a fan of this blog for a while; it's a trove of information about agents, with demystifying posts like "What Do Literary Agents Do?" and "Anatomy of a Good Query Letter" alongside Bransford's own take on various literary topics. And, in addition to his agenting work, Bransford is an emerging writer himself–his sci-fi novel for middle-grades Jacob Wonderbar and the Cosmic Space Kapow is forthcoming from Dial Books.