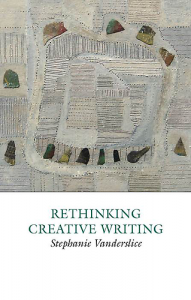 I have a confession: at forty four and a writer for more than half my life, I had never been to a writing colony before this summer. Also a full-time creative writing teacher, I've always been pretty adamant that it's possible to do both well.  So dividing my time between writing, teaching, and administering (a site of the National Writing Project) has always been a fact of life for me (not to mention the additional complications of a rich family life with a husband and two boys). Mostly, it does work pretty well. I've co-authored or written three books on teaching creative writing and a long list of essays on the subject, as well as personal essays, short stories, and a novel, all by carving out a certain amount of writing time on a daily—well, sometimes weekly—basis. Plus, there was always "May."
Since our youngest son entered kindergarten six years ago, May has become the golden month for me and my husband, who is also a writer and academic. Classes are over and the kids are still in school. In other words, long stretches of time in my studio with an endless cup of coffee and my work and a blissfully quiet house—even with my husband at work in the next room. May was how Teaching Creative Writing to Undergraduates: A Practical Sourcebook (Fountainhead) and Rethinking Creative Writing (Professional and Higher) got finished. Well, two Mays for the latter, but you get the point. This is not to say the rest of the year was not productive—just not as peaceful.
But I had reached a crossroads with my novel. I was on the precipice of the third draft, and I was pleased with how it was going, but I also knew it needed to cohere better. To flow from beginning to end like a great swath of sumptuous cloth instead of a patchwork quilt. To achieve this, it didn't need an hour or two here and there, or even a regular three or four in glorious, much-anticipated May. It needed hours, many, many hours, of my undivided attention. In April, I started looking into writer's colonies and was fortunate to find one that was only three hours away from me in central Arkansas: Dairy Hollow Writer's Colony in Eureka Springs, the north central part of the state, near the Missouri border.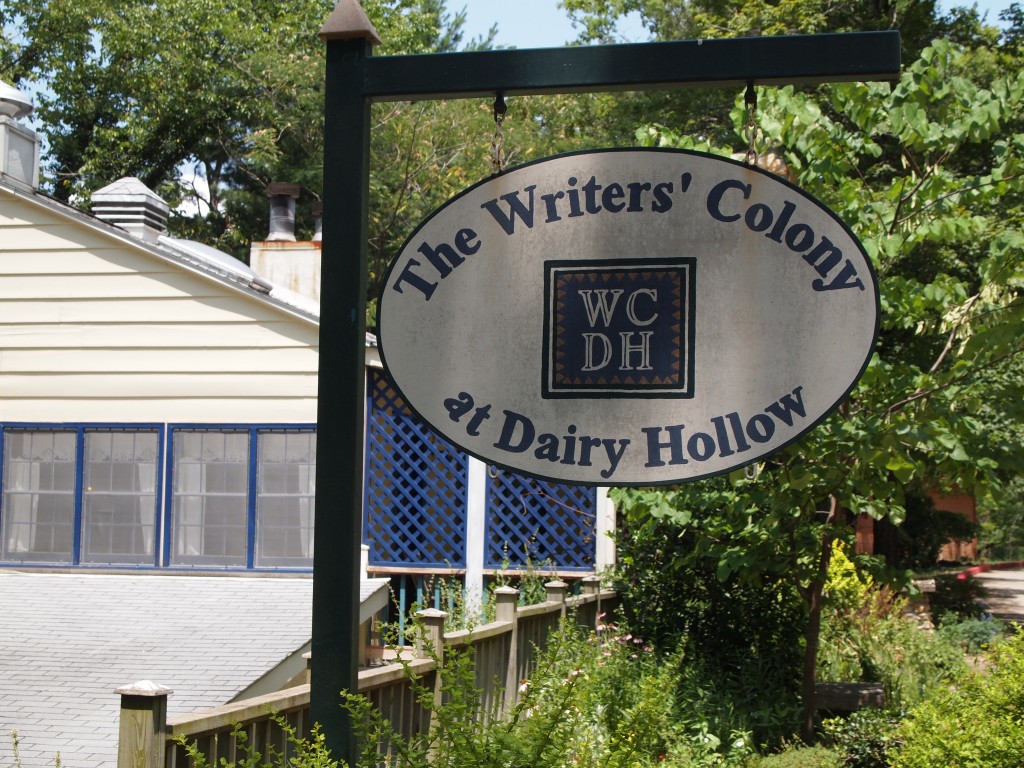 When I sent off my application, I had no idea what to expect if I got in. I had come to believe that the piecework nature of my life—a little writing here, a little reading there, teach a class here, meet with a student there—suited my temperament, which has always been somewhat, shall we say, distracted (my husband recently heard a radio show on adult ADD and has since given me an amateur diagnosis). And when the acceptance arrived, I really began to wonder. I worried. Would I be able to put all that time to good use? Or would I spend hours staring at the wall? Worse, what if I succumbed to the temptations of the artsy Ozark town—antique shops, galleries, restaurants—practically at my doorstep? Would the solitude be a blessing or a curse?
Day One: I am not worthy!
I've started out a little behind; it's taken me longer than I thought to get here on those windy mountain roads, so I ended up missing my appointment with the Colony Director to pick up my key. Not a great first impression, but she seemed understanding when I called and has kindly arranged to have my key and orientation packet left in the front door box.
Picking up the packet, I meet writer Philip Finch, a very tall, serious-looking guy with an incongruously boyish face and short, graying brown hair who seems to be a bit distracted, or, rather in full writing mode. He's friendly though. We chat for a few moments and then he directs me to my suite upstairs. Once a bed-and-breakfast run by food writer Crescent Dragonwagon and her writer-husband, the late Ned Shank, Dairy Hollow is a large house built into the side of a hill at the edge of the town of Eureka Springs. There are suites upstairs and down, but the entrance, as well as the kitchen, dining, and meeting areas, are all on the lower level—the bottom of the hill, so to speak. My suite is upstairs. And since there are no inside stairs that connect the rooms, I head up the hill, around the side of the house along a gravel path and a set of wooden stairs beautifully landscaped with wildflowers.
It turns out I have the culinary suite. Not the suite I was originally assigned, but I'll take it. It's gorgeous—full of light, courtesy of many windows and the skylight in the writing/living room, with a gourmet kitchen to boot. I make a mental note to ask, when I next talk to the director, if this is really the suite I'm supposed to have. That said, the key did unlock the door.
Apparently, the culinary suite is the one usually used by chefs and food writers. The only one of its kind at any writer's colony in the US, according to an article left on the overstuffed sage green armchair in the work/sitting room. It was renovated in 2003 in conjunction with Renovation Style magazine, along with several major donors, most notably Kitchen Aid. The kitchen is large but not too large (apparently a cavernous kitchen is exhausting for a chef), with state of the art appliances, and a gleaming six-burner gas stove I am afraid to touch, all in a lovely pale blue and gray color scheme that is echoed throughout the suite.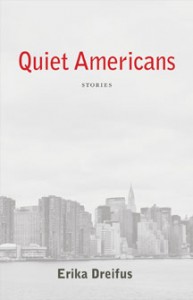 After setting up my desk with everything I think I'll need—computer, 1942 map of the five New York boroughs, a Time chronology of the 1940's, and, in front of me, the timeline of the lives of all six of my major characters that has proved essential in the last several months—it's time for dinner, in the main house below, so back I go, carefully, down the gravel path and the wooden stairs.
Once there, I spot Philip making a sandwich at the long, stainless steel counter that dominates the industrial kitchen. As he grabs a handful of homemade chocolate chip cookies to add to his plate, he explains that dinner on the weekends, as well as breakfast and lunch during the week, is catch as catch can, an amalgam of leftovers from previous meals, and sandwiches from the bread and cold cuts in the central kitchen. This is perfect for me. I've always imagined writers' colonies a bit like "summer camp for grown ups," including shared meals and the inevitable "in" groups and "out" groups that accompany them. A bit of an introvert, socializing at dinner is fine with me but it's also enough. So I grab a quick dinner of peanut butter on toast and head back up to my suite to begin to make sense of my work and ready everything for the first full day tomorrow.
It's evening now and the room is growing dark as the sun disappears behind the trees. It's still hot and the street outside is quiet but for the occasional car that swoops around the curving road outside my window, the headlights briefly illuminating the pale, bottle-blue walls. After a quick call home to my husband to check in and let him know I arrived safely, I'm ready for bed and some solid reading time. To further my immersion in the time period I'm writing about (1920–1945 in the US and Germany, though mostly the US), I've brought two books set in the period: Ethan Canin's Carry Me Across the Water, a past favorite, and Erika Dreifus's Quiet Americans, which I've been looking forward to reading for months. But tonight, I don't read for long; tired from the trip, I'm soon falling asleep. Though I'm excited to begin.
Day 2: The Real Test
The alarm goes off at 7 am and I put the routine I had planned the night before into action: make the coffee, shower and dress while it's brewing, and be eating breakfast and enjoying my first cup by 7:15 am. Catching up on the world via the state newspaper, the Arkansas Democrat- Gazette, is usually part of my breakfast ritual but that's not available here. I consider checking in to CNN.com for my daily dose of news (there is wireless here) but decide against it. If there is anything I need to know, my husband will call me. So I flip through a magazine with the first cup of coffee and head to my desk with the second.
With no one else to pour cereal and milk for, no cat litter to change—although I do make the bed; I'm an inveterate bed-maker at home—I'm at my desk by 7:45 am. Over the years, I've streamlined my morning routine from the hour and a half in those vain teenage years to about a half hour these days, enough to make myself presentable for work and the outside world and stave off the forces of gravity. But here I can get away with just a shower and some moisturizer since I'm not really going to see anyone, which suits me fine. And that seems the message from this suite anyway:  the only mirror here is a tiny one in the equally tiny bathroom that hangs about five inches above my head. If I want to apply make-up or style my hair, I have to stand on tip-toes to do it. I'm here to work, to write, not to preen.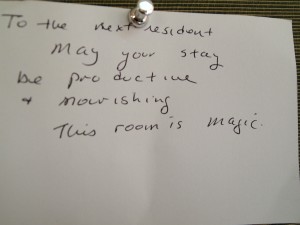 Late in the morning, having kept myself at the desk by keeping the coffee coming—no big surprise there; Voltaire could have told me that—the Dairy Hollow director stops by with some news. The chef has taken ill, the result of her landlord's overzealous use of mothballs, apparently. Philip and I are on our own for dinner that night, although the housekeeper will begin making our evening meals the following day. There is talk of taking us out for today's dinner, but I am becoming so immersed in my work—I'm almost up to the first turning point, when Julia finds the letter—that I'd just as soon stay in and keep going. Besides, there's the gourmet kitchen to consider; might as well use it.
So after a full, productive day of work, one filled with Flushing delicatessens and soda fountains that make the quaint, Ozark town I step out into seem shockingly modern, I celebrate by heading out to the local grocery store for provisions for breakfast and lunch the rest of the week and a very simple dinner tonight.
Day Three: Girls Who Read
The second day at my desk flies by, perhaps even faster than the first. I'm feeling good about the work—the novel is coming together just as I hoped and I feel almost breathless as I close in on the crucial scene with Julia on the docks, running toward the steamship to Bremerhaven. I'm getting so caught up in the story I feel as if I'm reading it for the first time.  I can't help but think this bodes well, since I've been working on this novel long enough that it feels like part of my own history. Because it's set in Queens, New York (a place I grew up in), and imagines a part of my great grandmother's story that I always wanted to know more about, I suppose it is. But I've worked on it for so many years, in so many pieces, that I've often worried:  will others be as interested in this family lore as I am?  Although I've known about my step-great grandmother's spectacular abandonment by her first husband since my own adulthood, and have subsequently wondered how she found love and trust again in my own great grandfather, I didn't begin writing the book until about ten years ago, after most of the main characters were dead. And, despite re-imagining the story whole cloth (it even ends differently), I wanted to do its spirit justice.
Tonight's dinner is in the main house at six. While the director has been extremely apologetic that we aren't going to be the recipients of the usual chef's talents due to the moth-ball incident, let me tell you, the housekeeper, who is from Prague, is a darn good cook. Our meal is a delicious, juicy baked chicken, with parsleyed potatoes and fresh corn on the cob.  It also gives me a chance to get to know Phillip Finch, the other writer here. Turns out he's a journalist and crime writer of nonfiction who's also published a novel and who's here to work on his second. And although I'd been reluctant to leave my desk (a common theme of the week), it's nice to sit at the long wood table and talk to another human being.  We even get into a little shop talk, which is welcome.
After dinner, I take a mile walk up the shady street, past grand Victorian painted ladies and smaller craftsman gems, into town and back. Strange that Eureka Springs is this lovely little artsy vacation town, green and shady, nestled in the backdrop of the Ozark hills but I'm spending most of my time holed up in my suite. As I stroll, looking forward to my evening reading upon my return to the suite, I realize that tonight I will probably finish Carry Me Across the Water. And because Quiet Americans is an even shorter book, it's possible I might (Nook aside) run out of reading material before this retreat is over. As a writer and writing teacher, I'm also a word addict, but until I got here, I hadn't realize how unsustained my reading was, how often interrupted. Sure, I carry the e-reader on me at all times; I find it difficult to pass even a brief period of unoccupied time without a book in front of my face. But that's just what my reading experiences were: brief snatches of time that, while they added up, were in themselves disjointed, lacking in continuity and coherence. How could I write a sustained, enveloping body of prose if my own reading experiences had recently become (except for holiday breaks and the occasional vacation) staccato and disconnected? Here, the lack of distractions, the lack of cable, regular internet and especially, for me, of radio (I am an utter NPR fanatic) has returned me to the kind of long hours of reading bliss I hadn't experienced since I was a teenager. [Side note: no one invokes this phenomena better than Michelle Slatalla in her New York Times essay "I Wish I Could Read Like a Girl".]  Fortunately, the shelves of the "Culinary Suite" are well stocked with food memoirs that beckon if my own library runs out.
Day Four:  Finding Extra Hours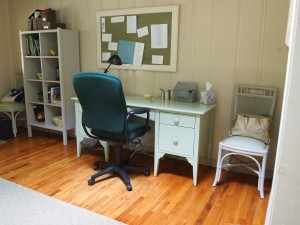 It was another good day. I am about two thirds through the novel revision and realizing another benefit to this retreat is that unlike my typical writing spaces—home, office, work, even hotels—there's no gym access here. At home I try to fit an hour workout into most days; a lifelong habit that seems necessary if I want to stay healthy and productive. But since I'm only here for a week, I decide to ditch the daily workout. (I know, what a sacrifice.) As beneficial as it is—usually—a workout is a major interruption. It's been a hot week here too, close to 100 every day, and one thing you learn quickly in the South is that if you want to maintain any semblance of energy during the day, you'd better make your forays into the un-airconditioned world few and far between. Not a problem here. I stay in the suite from rising until dinnertime, keeping my energy levels nice and high.
Another delicious dinner tonight of chicken pot pie (my husband will be jealous; it's one of his favorite meals) and more time to get to know Philip. He's from Kansas but has spent some time in Arkansas and we have a few friends in common; the Mid-South/Mid-West literary world is not terribly big. He mentions tonight, too, that it's nice that, for whatever reason, there are only two of us here right now, eliminating any of the posturing or position jockeying he imagines might take place during social gatherings at more populated writer's colonies. Truth be told, my knowledge of writer's colonies comes from stories of Cheever's infamous drinking and debauchery at Yaddo, so I too am relieved. The absence of pressure to be hip or entertaining gives me only that much more energy to lavish on the novel.
Day Five: There's No Escaping It
A narrative problem arose today, around mid-morning. During the year, when I am at my desk and hit a bump in the writing road, it's easy to say, "Well, it's almost time for that conference call/dentist appointment/committee meeting (ugh!) anyway—let me put this aside for now and think on it." And while "thinking on it" often does work for me in my regular life, here, with nothing else to turn to, no other excuses, I've also learned that so does powering through, staring stubbornly at the screen until the next line finally comes along to get you back in the groove. So I sat there. I stared. I drank more coffee. And eventually, reached a solution. Julia would take her time with her big decision, even taking a tour of Calvary cemetery as she considered her options.
My suite looks out onto the main street and I've been keeping the blinds on the workroom window wide open most days to take advantage of the natural light. Today I realize maybe that isn't such a great idea. Late in the afternoon, not long after I've imagined Julia eerily along at Calvary for the first time, there's a knock at the door. I answer cautiously to find a rather disheveled-looking young man on the doorstep.
"Is this the writer's colony?" He wants to know.

"Yes,"

"Can I come in for a while to rest and get out of this heat?"

Can this stranger come in? Um, I don't think so.

"Actually, no," I tell him. "I'm working right now. But I'd be happy to bring you a big glass of water."

"No, thanks," he mutters, a little exasperated. "I've got water."
Okay, then. Heart pounding, I close the door, checking twice that it's locked and my cell phone is close by. Disheveled guy then proceeds to sit at the foot of the hill across the road, so that he's in effect staring into my picture window as I write, or try to anyway. I'm nervous and pretty annoyed at the interruption. Closing the blinds seems a little combative but finally, I do, making a mental note to keep them closed and counsel the next inhabitants of the suite to do the same. I guess I was a bit naïve to think I could allow myself to be on display like that. If this had been a story it would not end here, with the disheveled young man receding with the flick of the blinds. Fortunately, it's not. The fictive world is at my desk, and I happily return to Julia and 1945 New York, where presumptuous young men don't knock on writer's doors.
The only requirement of the colony—other than writing—is that recipients give a reading of their work in-progress. Tonight is the monthly Dairy Hollow Poet's Luck, where members of the Eureka Springs literary community gather to share work and food with each other in the dining room and meeting area, a great mission-style room capacious enough to comfortably hold about twenty-five people and a baby grand piano in the corner. Philip and I are both scheduled to read. Everyone is kind and welcoming but I feel a little odd at first, like an island among all these groups of people who clearly know each other so well. I read in the local paper there's a serious problem with the deer population invading the town, so I ask some of the residents about it as a way of making conversation.
It's nice to see such a large group enjoying literature and writing and just sharing. Even though this group is larger, there is still very little posturing, just a celebration of the word. Turns out my disheveled young man had a reason for showing up earlier; he was meeting up with a young woman he'd heard would be here at the Poet Luck, an ethereal young thing named Miranda, "after Shakespeare's Miranda," she tells me as she shakes my hand.  She stands up to read a handwritten poem that rather amazes me in its mature use of language and its cadence. There are several wonderful readers, including another young woman, a writing and linguistics major at a college in New Mexico, who gets up to do some slam poetry, an older woman who reads a haunting story about a girl in a mental institution and a playwright who reads an excerpt from a very funny southern play that will be read next week at the Hollow. Wish I could be there to hear the whole thing. Finally the evening ends with, of all things, a ponytailed man taking a seat at the baby grand and belting out a a satirical and sorrowful song about Michael Jackson's death that he wrote himself. There are a huge number of ponytailed men in Eureka Springs and they all look a little alike—kind, gentle, with those frizzy salt and pepper ponytails. Sort of like the boys who slouch in the back of my classroom with their baseball caps low on their heads; it's sometimes hard to tell them apart.
Day Six:  Finding the Rhythm
Even just a week of sustained attention to writing can bring you in tune to your natural bodily working rhythms. Though I've been driving hard here—really hard—I've actually been getting a solid night's sleep, at least seven or eight hours. Writing about nine hours a day, I've learned, seems to require that kind of nightly restoration. Today, moreover, as my stay is ending, I write for about four and a half hours in the morning and, as I do so, realize I am coming within shouting distance (another five to seven hours) of the novel's end. I know I need to bring to those hours my highest level of energy, my very best game. So I stop, have a quick lunch and then take, of all things, a nap! I lie down in my tiny little bedroom, on my cozy little single bed, and close my eyes without even setting an alarm; buoyed by a kind of preternatural confidence that I will wake up exactly when I need to, ready to see my project through to the end. Fifty minutes later, that is exactly what happens.
I already knew this—all writers do—but in attending to the novel for sustained periods of time, I also regularly achieved "flow," the artist's mecca of well being in which ideas, characters, plot twists, sentences, words and phrases arrive unbidden that would not have come any other way. Of course this happens at other times during the year too, as long as I'm doing the work, ass in chair, as they say. But it seems to have happened a lot this week. The only other experience I can liken it to is National Novel Writing Month, which I participated in in November 2009 and which I highly recommend to students and peers alike. By committing to write a 50,000 word novel in thirty days, even though your daily writing stints may only be two or three hours, you are also committing to walking around in the world of your novel—consciously and subconsciously—pretty much 24-7 for an entire month. And walking around in that world will work wonders to bring about epiphanies and discoveries about the piece that simply would not have come about without the artificial environment NaNoWriMo creates. Writing for eight or nine hours a day for a week or two weeks or a month or two months away from all distractions and commitments works pretty much the same way. The novel has come together exactly as I hoped it would.
Now that the week is behind me, I'm here to say that it was a game changer. I learned a great deal about me and my life as a teacher-writer. It is no small thing to come face to face with one's work with no distractions. And while it is not something I could do on constant basis—neither my temperament nor the chosen realities of my life would permit it—it is something I plan to incorporate into my writing year from now on.
---
Further Links and Resources