I haven't read a book on writing nearly as useful as Ariel Gore's How to Become a Famous Writer Before You're Dead: Your Words In Print and Your Name in Lights (Three Rivers Press, 2007) since I bought a copy of Anne Lamott's Bird by Bird. For those who aren't familiar with Lamott's oft-cited self-help writing manual, let me just say that this is high praise indeed. After all, it's not every day that you get truly useful advice from living, breathing writers who have achieved some measure of success. You know: advice that goes beyond "Write every day, even when you don't feel like it," and "Write what you know."
Ariel Gore is a famous writer, so she knows whereof she speaks. The author of the novel The Traveling Death and Resurrection Show, the memoir Atlas of the Human Heart and a number of nonfiction books (among them The Hip Mama Survival Guide and The Mother Trip), she's become a lit star in her own right. In this book, she strikes a perfect balance between confidence and deference, giving some of her own tips and tricks while also turning to older, wiser, more "established" writers for their own advice.
The back cover captures well the book's tone and approach: "Cheaper than an M.F.A. but just as informative, How to Become a Famous Writer Before You're Dead is your catapult to lit stardom." Indeed, if you choose to follow Gore's simple, straightforward advice, you too can become a literary firecracker bursting upon the scene.
Just FYI: it's gonna take some work. I hope that's not too much of a spoiler.
I really loved this book, both for the way Gore's personality comes through and for the interviews with lit stars like Canada's DIY publishing expert, Jim Munroe, tell-all memoirist Michelle Tea, comic columnist Dave Barry, sexpert Susie Bright and plenty more. Gore figured out a brilliant way to tap her heroes on the shoulder, tell them how much she likes their work, and then get them to reveal their secrets to the rest of us crazy wannabes. It's a great technique, and it adds a lot of interesting material by offering these differing viewpoints that prove that there's really no "wrong" way to make your way.
Taking the concept of "lit star" rather literally at times, Gore offers Q&As with "Magnificent Meteor," a brightly burning star that has already achieved what we "Rising Lit Stars" hope to one day attain. These are fun facts, helpful tips, and esteem-boosting pick-me-ups for when your ego has taken a few too many hard knocks. Interspersed throughout the book, they offer a rather ingenious way for Gore to interview herself, and to couch her words of wisdom in this "anonymous" writer's voice.
Also great is the section on developing a "superhero alter ego." Gore notes some important lessons she learned as a teenage mom, suggesting that the best way to protect your fragile ego against the inevitable slings and arrows of a writing career is to metaphorically don a superhero cape. As she puts it, "See, a superhero doesn't take things personally, she doesn't waste time falling apart, and she isn't bound by the earthly laws of time and limited possibility." Whether you choose to go for a truly superhero alter ego, or merely channel the positivity of your favourite writers by thinking about their inspirational quotes, the idea is to put aside negative thoughts about how you'll never be any good at what you do and just do it. After all, a famous writer isn't necessarily more talented than you are; it's just that he or she sat down and did the work.
Ultimately, Gore's book is a must-have DIY how-to for any writer interested in success, whether that means starting with homemade zines, jumping straight into big-time publishing, or working part-time on that novel while slaving away at your day job. Her advice will help writers at every level get the word out, get noticed, and get famous—without being a colossal jerk, fame whore, or media spammer.
Further Resources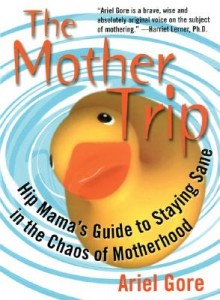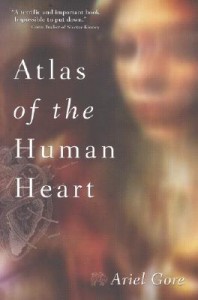 – Read an excerpt from How to Become a Famous Writer Before You're Dead.
-Here are some interviews with Gore at Bookslut, Here magazine, and Just Eat the Cat.
– Buy Ariel Gore's books from your local independent bookstore.
– Another how-to book for writers we've just heard about is Jeff VanderMeer's Booklife, which publishes Oct. 15 (but is already being discussed in a recent FWR blog post; be sure to check out Jeff's response in the comments).
– Also, consider Steve Hely's novel, How I Became a Famous Novelist, a send-up of a less savory but utterly hilarious path to literary celebrity.