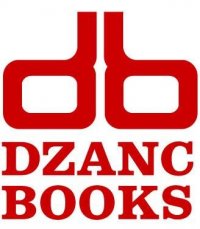 While many publishers and literary magazines are closing their doors, Dzanc has opened theirs to Keyhole Press. As of January 1st, Keyhole will join Absinthe: New European Writing, OV Books, Black Lawrence Press, and Monkeybicycle, as part of the Dzanc collective.
This from the Dzanc press release: "Keyhole has an impressive list of writers including William Walsh, Stephanie Johnson, Shellie Zacharia, and has forthcoming work scheduled from Aaron Burch and Matt Bell, and also publishes the wonderful Keyhole Magazine, a fantastic literary journal.  Furthermore, Keyhole is developing a strong presence in the Nashville literary scene.  Dzanc is excited to formalize our relationship with Keyhole and looks forward to doing many wonderful things with Keyhole in the future."

Last month, Dzanc also brought the literary journal Absinthe: New European Writing into the fold. Absinthe is a twice-yearly print journal that features contemporary European fiction, poetry, essays, interviews, book reviews, and art. And with the addition of these two new publications, Dzanc has renewed its commitment to finding and furthering the work of new, unique writers, particularly those authors who don't always find a home in mainstream publishing.
Yet despite their interest in writing that sometimes gets overlooked, their authors have certainly been getting noticed recently. Michael Czyzniejewski and Roy Kesey were both recipients of NEA Awards this year, and Laura van den Berg's collection What the World Will Look Like When All the Water Leaves Us was selected as part of Barnes & Noble's Discover Great New Writers program last fall.
Here at FWR, we're big fans of Dzanc authors. Last year we featured an interview with Allison Amend, and we've also published reviews of Matt Bell's The Collectors, Daniel Chacon's Unending Rooms, Yannick Murphy's In a Bear's Eye, and The Best of the Web 2009.
But what many people don't know about Dzanc is that they are a non-profit organization. In addition to publishing, they also develop educational curriculum in schools and organize outreach program in local communities. And, like most non-profits, the extent of the work they can do is determined in large part by charitable gift giving. So if you would like to help support the work that this great organization does on behalf of writing and literacy, please visit their support page.
In addition, all tax-deductible donations made between now and January 31st, 2010, will go twice as far for Dzanc and their educational programming because a recent donor has pledged to match each contribution, up to $10,000.  And if that weren't incentive enough, you can receive a copy of Dzanc's Short Story Month Essays collection for any donation greater than $10.