Hello again, FWR friends. Welcome to the latest installment of "First Looks," which highlights soon-to-be (or just) released books that have piqued our interest as readers-who-write. We publish "First Looks" here on the FWR blog around the 15th of each month, and as always, we'd love to hear your comments and your recommendations of forthcoming titles. So please drop us a line with buzz-worthy titles you're anticipating: editors(at)fictionwritersreview(dot)com. Thanks in advance!
---
Though we devote the entire month of May to celebrating short stories, there are still plenty of great collections that slip through the cracks. I guess it's a good thing that there are too many good ones to cover. Still, these collections are a few of the titles we wished we'd been able feature. We hope you'll check them out.
First up: Love Is Power, or Something Like That, by A. Agoni Barrett. Graywolf has always had great taste in publishing short fiction, and this collection seems to be no exception. The book has been lauded by everyone from Roxane Gay ("Love Is Power, or Something Like That crackles with the chaotic energy of modern Nigeria") to Sven Birkerts ("A. Igoni Barrett writes close to the street, close to the appetites and nerves") to Binyavanga Wainaina ("…the most exciting young writer producing right now"). The collection has also receiving glowing reviews from Kirkus and Publishers Weekly.
I was a big fan of Nigerian author Uwem Akpan's 2008 collection Say You're One of Them (Little, Brown and Company), and I look forward to reading this author's take on contemporary Nigeria, one that "tells the story of a rapidly modernizing country through the elusive, shifting political struggles at play in the lives and relationships of a selection of its residents," according to the publisher.
Next: The House at Belle Fontaine, by Lily Tuck (Atlantic Monthly Press). Tuck won the National Book Award in Fiction back in 2004 for her fourth novel, The News from Paraguay (Harper). This new book is her second collection of stories, following her 2001 collection Limbo: and Other Places I Have Lived (Harper). In S. Kirk Walsh's recent review of the collection for the Boston Globe, he writes:
In her second story collection and eighth book, Lily Tuck delivers 10 evocative stories of beautiful language and masterful economy that explore the emotional terrain of failing marriages and lost lives set amid the far-flung backdrops of Antarctica, Bangkok, and Lima, as well as domestic locales closer to home. With each story in The House at Belle Fontaine, Tuck's unflinching eye to detail and faithful ear for dialogue bring to life the brutal, the tragic, and the melancholy.
I also look forward to getting my hands on a copy of An Elegy for Mathematics, by Anne Valente. This chapbook of "small stories" is being produced by Pittsburgh-based indie publisher Origami Zoo. The press focuses on chapbook-length projects, and they've published work by some of our favorite fiction writers:
As well as other talented authors.
Another Pittsburgh Indie press whose work we admire is Caketrain. Rob Walsh's debit collection, Troublers, is one of their most recent titles. Says Brian Evenson:
Very seldom anymore do I come across a book that makes me feel like everything—anything—is possible. Troublers does. Walsh's tautly elegant language renders a world at once iconic and strange, one in which every action and sentiment seems lovingly considered, mercilessly dissected, and expertly defamiliarized. A terrific first book, Troublers points to a new way of doing literature.
And from Rivka Galchen: "Walsh's stories are so odd and wonderful that they seem to have been treasured from some heretofore nonexistent Eastern European country that should now, finally, be properly celebrated."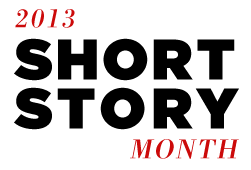 We hope you're enjoying our month-long celebration of short fiction. In addition to our features, be sure to visit our blog regularly for the most recent installments of our "Stories We Love" series, as well as news and posts on all things short fiction.
---
Links and Resources: