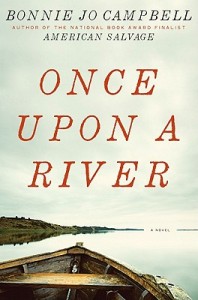 In person, Bonnie Jo Campbell is an arresting presence, tall, with big eyes and a forthright demeanor: the kind of person—I suspect—who would tell you straight off if you had spinach in your teeth. Earlier this month I interviewed her for Michigan Radio's "Michigan on the Page" series and had asked her to bring a couple of Michigan books to talk about. Instead, Campbell brought a big box full of books—books by Robert Traver and Jim Harrison and Laura Kasischke, as well as a dozen others that I had never heard of, including a spiral-bound history of the massasauga rattlesnake. And she had a few others that she wanted to make sure I mentioned even though she'd forgotten to bring them along.
In the interview, Campbell answered most of my questions before I was even done asking them, jumping in with stories about her mother's reading habits (she reads about a book a day) and thoughts on how hard it was to name her most recent novel (dissatisfied with her initial efforts, including The Fishing Dog and Margo Crane, her agent finally came up with Once Upon a River). In the interview, whenever she laughed, I found myself laughing, too.
Campbell's charisma is formidable and her energy infectious. This same energy can be found in the churning rivers and restless characters of her new novel, the follow-up to Campbell's acclaimed story collection American Salvage. The protagonist of Once Upon a River is Margo Crane, a teenager who has grown up along the fictional Stark River, obeying its currents and snooping for its secrets. The river and Margo are linked by more than proximity. From the opening:
The Stark River flowed around the oxbow at Murrayville the way blood flowed through Margo Crane's heart. She rowed upstream to see wood ducks, canvasbacks, and ospreys and to search for tiger salamanders in the ferns… Her feet were toughened against sharp stones and broken glass. When Margo swam, she swallowed minnows alive and felt the Stark River move inside her.
After an incident involving Margo's family occurs—a wrong committed and duly punished—Margo flees to the river, finding in it both an escape from pursuit and a shelter from danger.
Throughout these pages, Margo follows the river and her impulses into a series of relationships with men. There are dramatic turns throughout the book, such as when a meth dealer comes searching for Margo, or when an angry cousin swipes her boat, or when a friend in dire circumstances asks a grave favor. These are solid pleasures, and Campbell renders the conflicts in the book well, expertly managing tension to keep the reader glued to the page and never settling for symbolism when she can make a scene more interesting. By choosing to frame the action of the story around scenes of Margo struggling and surviving, Once Upon a River makes the argument that struggling and surviving are what life mostly consists of, at its deepest level, and that growing up is more a matter of competency than of wisdom. And Campbell's writing sings most clearly with Margo's practical pursuit of the things she needs to survive—someplace to wait out the winter, a way to get to Kalamazoo, a license that will allow her to hunt out of season—and the things she desires: trust, sex, love.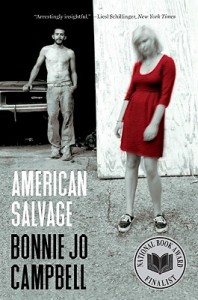 It is the evolution of Margo's relationship with men that, perhaps, provides the structural backbone of the book. In the beginning of the novel, after Margo flees her family, the first man she encounters—a big, hard-drinking man who is, himself, hiding out on the river—does his best to protect her from the dangers of his world, including a brother with a history of drugs and his own drunken rages. Throughout the novel, Margo's dependence on men makes her restless, and the female models she encounters leave her dissatisfied. In the end, Margo lives alone on the river, a satisfying and solitary existence. She is, finally, unwilling to even entertain the notion of a man interfering with her life. Not because she might desire a companion, but because she won't risk sacrificing her hard-fought independence.
Jane Smiley, in her recent New York Times review, is correct that the novel is, at its heart, about freedom. But Margo's freedom is linked inextricably to self-sufficiency. To Margo, wealth is as much a prison as poverty if you can't live the way you want to. For Margo, that means being able to hunt and butcher a buck, to fish, to eat mushrooms and edible ferns. Margo's desire for freedom results in a restlessness that dogs her, a permanent growl of dissatisfaction that sinks into the background so we don't hear it any more, like the hum of a power line. At the very end, these forces seem to have abated temporarily, which is the best, it seems, Margo can hope for. Alone with the river, Margo is at much at ease as she can get, and a moment after all that tumult feels well-earned, a miracle.
This isn't the first book of Campbell's to feature Margo—she has appeared, sometimes unnamed, in every book that Campbell has written so far—but it is the book that shows how Margo became herself, an almost mythic figure of rural America.
Further Links and Resources: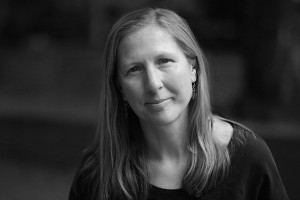 Read Greg Schutz's review of Campbell's National Book Award-nominated collection American Salvage, which FWR published last May.
Listen to Brian Short's July 27th conversation with Bonnie Jo Campbell from his interview series, "Michigan on the Page." This Michigan Radio series is a web-exclusive program in which Short talks with authors, editors, and teachers from around the state about Michigan books and what it means to be a Michigan writer. You can also read transcripts of the interviews. Recent guests include: