Editor's note: As part of our Short Story Month celebrations, we're delighted to present this guest post by agent Julie Barer of Barer Literary.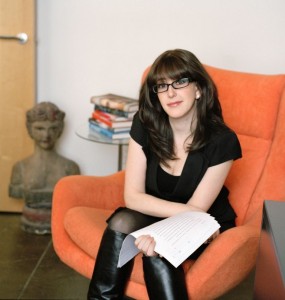 I once dated a man who shared my taste in fiction almost completely. Diehard fan of the often overlooked Canadian writer Robertson Davies? Check. Particularly drawn to novels that played with genre like Kazuo Ishiguro's Never Let Me Go and Susannah Clarke's Jonathan Strange & Mr. Norrell? Another check. Books that seemed written for young adults but read just as well for grownups, like Suzanne Collins's Hunger Games Trilogy? Triple points. As you can imagine, this made him all the more attractive to me, as we bookish girls get turned on by such things.
But when it came to short stories, he just wouldn't get on board. I couldn't understand it—we could agree about the authors we thought were brilliant and underrated, and those we thought were hacks and overhyped, but when it came to short story collections I couldn't seem to get him excited. "Too short," he said. "Too unsatisfying." He couldn't "get into" them because they ended too quickly. No matter the author I pushed on him (and I pushed a lot), he seemed determined to not be convinced. I don't want to suggest that this was the reason we eventually broke up, but, well, it did make me suspicious of deeper flaws in his character.
Because I love short stories. I love everything about them, and I feel constantly frustrated and perplexed by the numbers of fiction fans and friends who just aren't interested in reading them. I'm not sure why some people like me devour whatever new and collected works come around, and others like my ex can't seem to be bothered, but it makes me sad. "Think of all the wonderful books you're missing!" I want to shout to strangers on the street and in bookshops. However, that would just make me look like a crazy person. So instead I have put together a list of some of the story collections I love. There's something here for everyone, and I hope that someone out there reading this will be willing to take a chance, and go out and buy one of these books and discover the magic of short stories. You never know, becoming a fan of short fiction might just get you a date.
Collections Both Fantastical and Fantastic:
Collected Works of Collections You Need to Collect:
Collections You Might Buy Because the Title Is So Damn Good but Then Thankfully So Are the Stories:
Classic Collections That Will Make You Look Smart at Dinner Parties:
Story Collections by My Clients That I Love and You Should Too:
Barer Literary is a full-service boutique agency that represents a variety of writers across a literary spectrum, with an emphasis on fiction. Clients include National Book Award finalist Joshua Ferris, bestselling novelists Paula McLain and Helen Simonson, and prize-winning crime writer Zoe Ferraris. Writing by Julie Barer's clients has appeared in The New Yorker, The New York Times, Best American Non-Required Reading, New Stories From the South, Best New American Voices, Tin House, Granta, and various other publications, and has received numerous awards and honors, including grants from The National Endowment of the Arts, the Guggenheim Foundation, the PEN/Hemingway Award, the Barnes & Noble Discover Award, the Los Angeles Times First Book Award and the Flannery O'Connor Award. Before becoming an agent, Julie was a bookseller at Shakespeare & Company in New York.
Further reading:
Want to try before you buy? We've featured many of Julie's favorites right here on FWR. Browse below for tastes, then click any of the titles above to find these collections at your local indie bookstore (thus supporting authors, indie bookstores, and FWR in one fell swoop!).