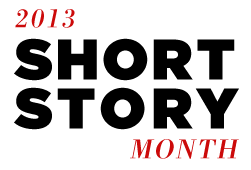 Happy Short Story Month 2013! Once again, we'll be celebrating short stories all month here at Fiction Writers Review:
Reviews of fantastic story collections, such as Jamie Quatro's debut I Want to Show You More, which is our lead feature for the month. We're also excited to publish reviews of Ethan Rutherford's The Peripatetic Coffin, Karen Russell's Vampires in the Lemon Grove, and several others that we've been saving for Short Story Month.
Interviews with established writers like Charles Yu, debut authors like Sarah Gerkensmeyer, whose collection What You Are Now Enjoying is currently longlisted for the Frank O'Connor International Story Award, and multi-genred, multi-talented writers like B.J. Hollars.

The return of our "Stories We Love" blog series: writers on the stories that inspire them—and why.
As well as contributions to our "Under the Influence" series, which highlights those writers who (directly or indirectly) have furthered our craft and careers.
We'll also introduce a new series for the blog: "Author Takes." These posts are designed to give fiction writers the opportunity to muse on a literary topic of their choosing–the origins of a recent project, a shift in their work, a new way of thinking about teaching, or how the practice of, say, poetry affects their fiction, and so on. Like Glimmer Train's Bulletins and the "Why I Write" series in Poets & Writers, we want to offer a space for reflection on the way fiction intersects with our personal, professional, and creative lives. We'll inaugurate the series this month with a piece from Urban Waite entitled "The Unsaid Meaning of Writing: Don't Write."
And, of course, we'll have our Book of the Week giveaways highlighting short story collections.
And more!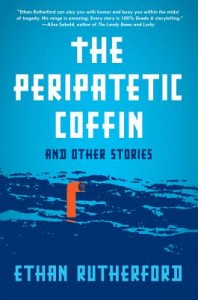 In our fifth year of celebrating May as Short Story Month, we'd like to once again recognize the astounding efforts of Dan Wickett, founder of the Emerging Writers Network and co-founder of Dzanc Books. On May 1 of 2007, Dan dubbed May "Short Story Month" as a way of championing the short form. Larry Dark (founder of the Story Prize) got on board soon after, and in 2009 (after less than a year in existence, having formed in fall of 2008) FWR joined too. We haven't looked back!
So here's to another great May full of short fiction. We hope you'll join us regularly throughout the next few weeks, and that you'll help us spread the word. Thank you!
---
Further Links and Resources: